Amazon Web Services (AWS) Microsoft Workloads Partner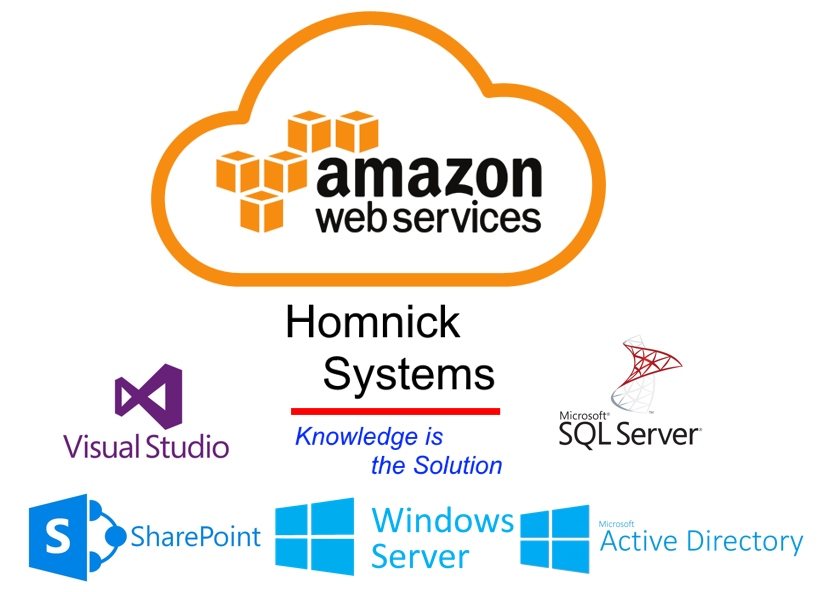 Make Homnick Systems your AWS Microsoft Workloads Partner. We have AWS certified personnel in the three areas of Sysops, Solution Architect and Developer. Our Microsoft Workloads experience is substantial with 25 years of certified background in Windows Server, SQL Server, Visual Studio, Active directory and SharePoint Server Homnick Systems can also be your AWS Multi Coud Partner. Even if you have systems on other cloud vendors, look to us for Multi Cloud Disaster Recovery and High Availbility Solutions on AWS.

AWS Microsoft Workloads ePayment Case Study
i-payout desired to implement a business continuity/disaster recovery environment away from its South Florida home region, safe from tropical storms. They wanted to embrace an Infrastructure as a Service (IaaS) solution in a public Cloud as a more cost-effective and flexible solution vs. continuing to co-locate physical equipment off-premise at a traditional data center. HSI used the AWS Ohio Region to shield the solution from natural disasters which threaten the East and West coasts (e.g. tropical storms and earthquakes). Additionally, reducing the risk of terrorism-induced threats targeting the Northern Virginia region. Three availability zones were used and resources were spread across these zones. The customer decided not to invest at this time in re-tooling their application stacks' deployment story to support Auto Scalability Groups. Therefore, a very traditional and 'static' provisioning approach was taken. Custom-build 'base' AMIs were still utilized, making use of EBS encryption for data at rest compliance concerns. Four subnets in each Availability Zone were implemented to provide tiers of increasing security.